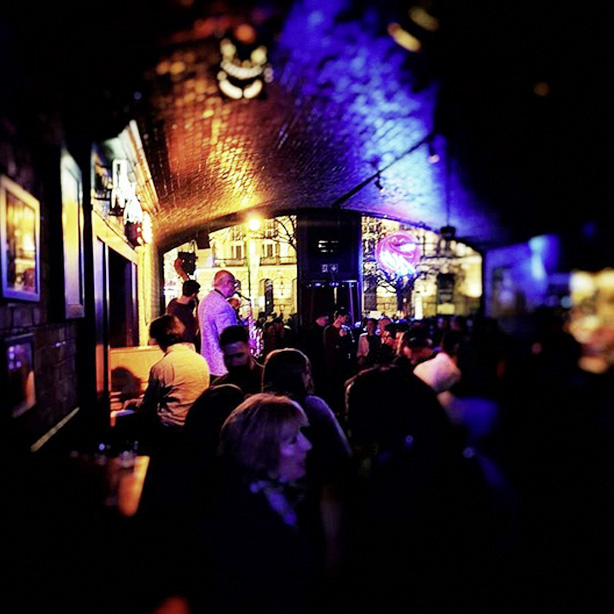 Since opening in August 2015, The Hat Bar Berlin continues the tradition of it's older brother and namesake in St.Petersburg – to be the perfect bar for the night offering the perfect drink and the perfect place for jazz lovers.
You can hang out with friends, have a drink in good company or enjoy it on your own. We are proud to attract all kinds of people from all over the world. Everyone is welcome who appreciates a special evening.
Every day of the week, at 9pm, our jam session kicks off with a changing trio of the best jazz musicians from Berlin and around the world.
The Hat is the place for any jazz man or woman who wants to stretch a little. And it doesn't matter if you speak German or not, there's always a more rich language present – the one of jazz. But only the most professional and talented artists end up on stage here, because improvisation is the core of the jam and requires a top class performance.
Come on then: LET'S DRINK SOME JAZZ!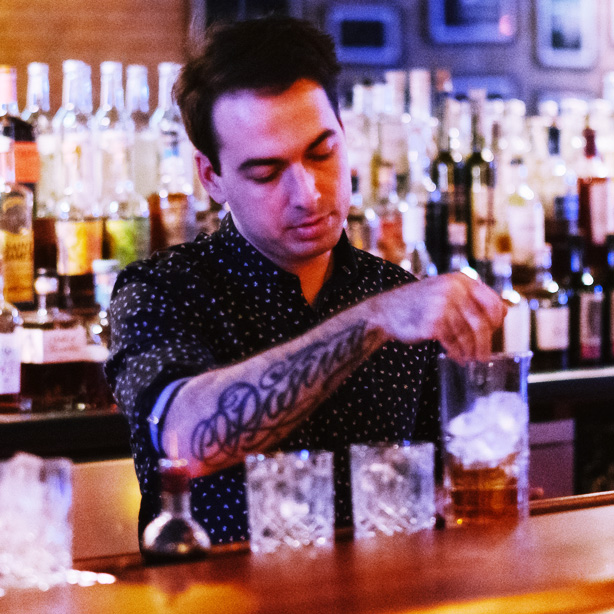 With over 11 years of international experience, Yasin is well-known for his extensive work at Limonadier, one of the Berlin's most high-ranking cocktail bar, Yauatcha Mumbai, Monkey Bar Berlin and other bars. Having worked with various Gastronomic talents and connoisseurs in the Berlin Bar scene, like Nicolas Kröger or Marvin Plattner.
Yasin is famed for his well balanced cocktails and, of course, for his love for a perfect drink and warm hospitality. He is sure to make you feel at home and find a perfect drink for your the evening!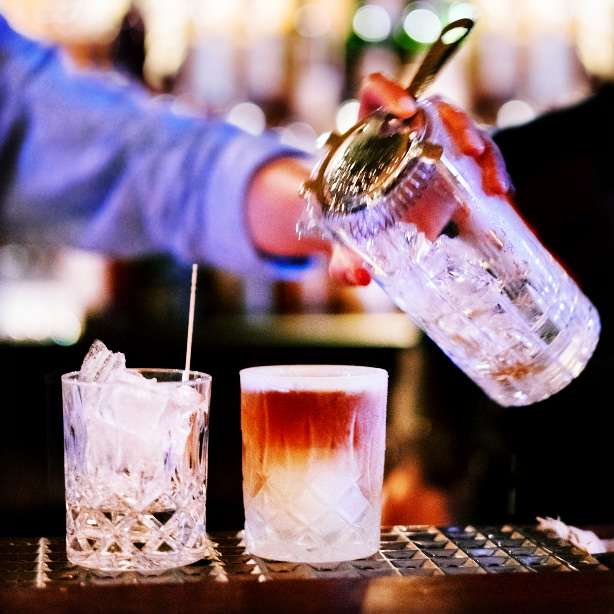 Janina is a  newbie of the Berlin's bar scene, but surely not a amateur! She is a true Berliner, has excellent taste and she is definitely a brilliant and fun host. She has years of experience working for some of the best hotelleries in Austria and Germany.
With Janina behind the bar, with her recommendations for delicious highballs or cocktails, your night is sure to be unforgettable and a great experience!