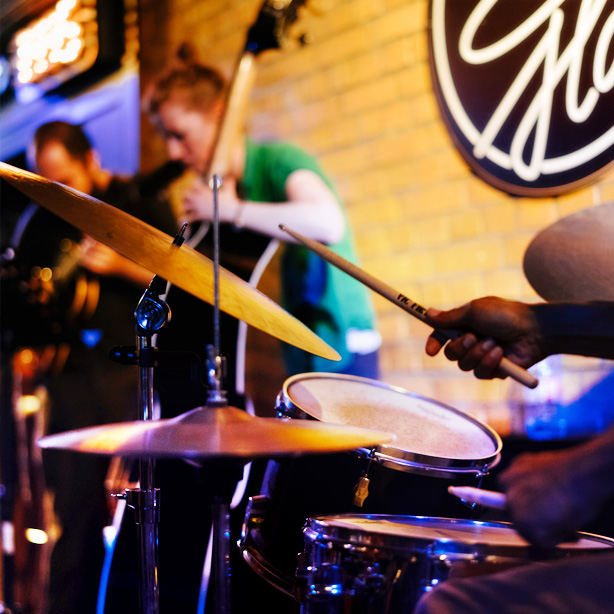 The Hat is a classical American jam-set bar of 40s-50s version. The bar uniqueness is in it's nightly live jam-sessions, which are believed by the owners of the bar to be most interesting and lively thing in jazz.
We don't have "special guests" here, as we don't have gigs schedule. But if one asks, what will be tomorrow, he'll get a firm & constant answer – "there will be jazz"!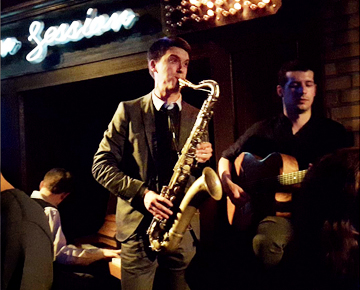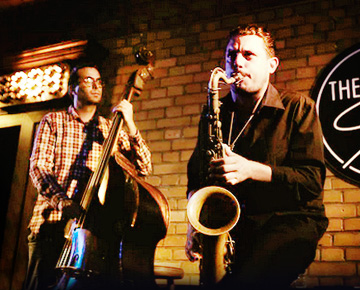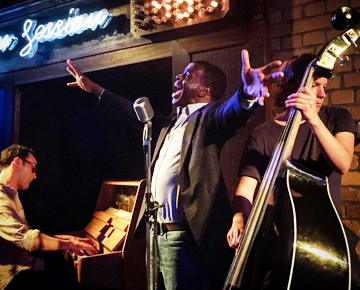 We're trying to fill that space in between a regular bar, where you just come to hang out, have a drink, meet people and a jazz club, where you go to enjoy live music.
We're very happy, that we can give jazz musicians the opportunity to create music together. You're always welcome to join the sessions, in coordination with a jam host at the place.
Timeline of our Jam Hosts: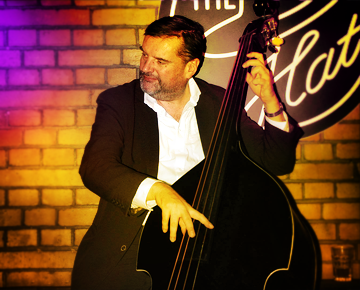 Jörn Henrich
Jam Host 2019 – present
Bass / Germany
He has a double qualification, on the one hand, a PhD in Philosophy, and on the other, a professional double bass player. Jörn was a member of the Jazz Band of German Federal Foreign Office from 2005 until 2009 and performed on numerous national and international diplomatic events.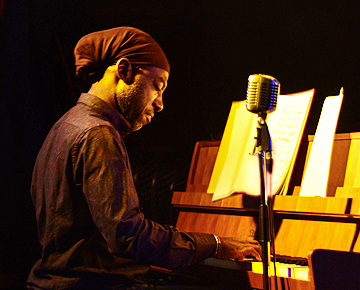 Kelvin Sholar
Jam Host 2019 – present
Piano / USA
From vocalist to jazz pianist to musical director and composer, this award winning musician has it all. He was even called a modern-day-Leonardo Da Vinci while teaching Jazz piano and leading two ensembles at Hochschule für Music Franz Liszt Weimar. His performance technique has primarily drawn on jazz, classical, afro and electro influences.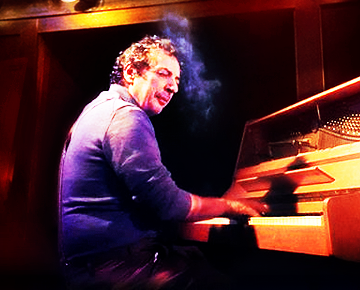 Antonello Marafioti
Jam Host 2020 – 2021
Piano / Italy
He discovered the jazz of Thelonious Monk and John Coltrane early on. His professional jazz career took him from Italy via Nuremberg to Berlin in 1994. He is a jazz pianist, composer and a true multi-talent. The well-known jazz clubs are his stage. He organizes jazz festivals and founds the InterJazzional Agency with the aim of mixing classical jazz with Caribbean music.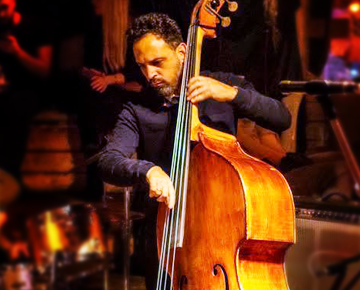 Avi Albers Ben Chamo
Jam Host 2019 – 2020
Bass / Israel
As a founder of Jazzy Berlin Community, he had a dream to take jazz out of the jazz clubs to more people and went about doing that in Berlin with his unique Jazz Guide. Since 2011, these have run at the Katerholzig, then the Neue Heimat and in 2016 at Klunkerkarnich and Anita Berber.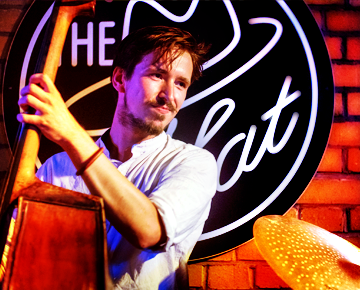 Vincent Arp
Jam Host 2018 – 2020
Bass / Netherlands
Music was and is the driving force in his life. The love of jazz has made him travel from the US to Cuba, through Europe to India. He lives in Amsterdam and Berlin, is an artist, bassist, composer and producer. He has collaborated with artists from different disciplines like performance art, dance, fashion and his passion is live performances.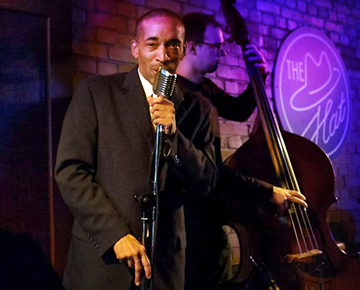 Eric Vaughn
Jam Host 2015 – 2017
Drums / USA
His early musical mentoring came from his father's musical ally Teddy Adams, renown jazz bassist Ben Tucker, master pianist Joe Jones and Johnny O'Neal. Freddy Cole, American jazz singer and pianist, introduced Vaughn to the international scene while touring throughout the 1990's.