You want to wash down a stressful day, week or life with first class drinks and some hot jazz?
Welcome to The Hat Bar, our sweet haven brimming with atmosphere nestled right in the heart of West-Berlin.
❝ Feels as if you are sitting inside Edward Hoppers famous painting 'Night Hawks' ❞
– Berliner Zeitung –
❝ This place is small, friendly, and even open on Sundays while the rest of the city sleeps. ❞
– Culture Trip –
PLEASE CONSIDER:
Open nightly from 8pm.
Jam sessions every night.
Free entry.
No reservations required.
Smoking is permitted inside.
No entry to under 18 years old.
Find us in the heart of West Berlin: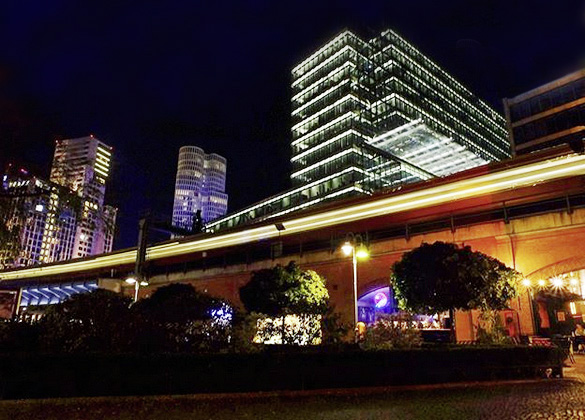 Address: Lotte-Lenya-Bogen 550 (under the arches of the S-Bahn rails)
10623 Berlin-Charlottenburg · Germany
Email: mail@thehatbar.de